Children's Brazilian Jiu-Jitsu (BJJ) is a youth martial-arts program that emphasizes close-quarter passive protection and is a great form of exercise. Our BJJ program has matured over a 20-year period since Mr. Berger, founder of Groundgame, began teaching Brazilian Jiu Jitsu to children in 1995 in his Catonsville dojo formally called The Baltimore Judo Club.  READ MORE...
Baltimore Brazilian Jiu-Jitsu is a martial art that specializes in takedowns and submissions that typically include joint locks and chokes. BJJ Baltimore has grown in popularity in the United and is often showcased in Mixed Martial Arts. BJJ is growing faster in the United States and abroad than any other martial art.
READ MORE...
Lose weight and burn fat fast with our Kickboxing fitness classes in Elkridge.  "Two months and your body will be transformed!" In our kickboxing classes, you will burn fat, build muscle, and have FUN! The hardest part is just showing up for the first class, after that you'll be hooked! Come try a free Kickboxing Fitness class or sign-up for our Kickboxing Introductory Special $19.


Groundgame offers group Kettlebell instruction in Elkridge for men and women. Kettlebells are often referred to as the one handed gym because they are all you need to get fit, strong and healthy. Our instructors are certified and experienced professionals that are there to help you learn how to use kettlebells properly and safely.

Sessions Starting Soon!
Get in Shape, Lose the Extra Pounds, and Have a Ton of Fun Doing It!
Our professional fitness instructors will help motivate you to lose weight and get into the best shape of your life. Our Women's only Boot Camp classes incorporate a varied approach to fitness which includes but is not limited to core conditioning, dynamic stretching, high intensity interval training, agility drills, abdominal toning, cardiovascular exercises, circuit training, body weight resistance training, strength building, some weight training with kettlebells and more. We always warm up and cool down. READ MORE...
Groundgame offers Women's Only Brazilian Jiu jitsu classes in Elkrdige. Our women's only BJJ classes are specifically for women who prefer to work out with other women and don't want to subject themselves to an environment with sweaty guys or men with inflated egos. Classes are taught by a Black Belt Instructor and his assistant Julia, a purple belt and internationally ranked female competitor. Learn self defense and the sport Jiu Jitsu. No experience is necessary. BJJ is great form of exercise and is a lot of fun too. Come join us.
Burn Fat, Lose Weight & Get into the Best Shape of Your Life with "Fast Burn 30" - High Intensity Interval Training
Fast Burn 30 is an effective scientifically proven method for burning fat, developing muscle tone and improving athletic performance - Fast!
FREE Jiu Jitsu
Instructional Videos & Other Cool Stuff
Groundgame is dedicated towards delivering high quality Brazilian Jiu- Jitsu instructional content from around the world to BJJ athletes and practitioners of all skill levels.

We value your privacy and would never spam you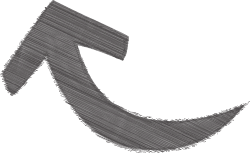 Enter your email to the left for instant access to Free BJJ Videos…
Check out our latest DVDs and downloadable content.
Groundgame is a new BJJ Academy & BJJ Instructional publishing company. Our first product launched in February 2015 and a lot more is coming. Check our our Parent Company Reviews. Thank you for your support!
-- Gary Berger, Groundgame
Follow Us On
Social Media
Follow us on these social networks.