Learn Secret BJJ Techniques from Non-Gracie Master
Master of Denilson Pimenta, Rodolfo Vierra & Others...
Register now for Master Julio Cesar's seminar at Groundgame in Elkridge Maryland. Master Cesar is the head of the prestigious Ground Fight Team - GFT Brazil. Master Cesar is the teacher and master to many notable fighters like Denilson Pimenta, Rodolfo Vierra and others!
Most practitioners of Brazilian Jiu-Jitsu are unaware that there are other lineages of Brazilian Jiu-Jitsu besides the Gracies. The founder of Brazilian Jiu-Jitsu, Mitsuyo Maeda, had TWO disciples - Carlos Gracie and Luiz França.
One of Franca's students was a man named Oswaldo Fadda. Despite being labeled an outcast by the Gracie family, Fadda opened his own academy on the outskirts of Rio on January 27, 1950.
Fadda and his students specialized in foot locks and a year later he issued a challenge to the Gracies in the media. Hellio Gracie and his students accepted the challenge and lost badly! Fadda was the first man to ever have beaten Helio Gracie yet few people know this information.
Fadda's linaege continues today in schools like Ground Fight Team, Nova União, Deo Jiu-Jitsu (Deoclecio Paulo) and Equipe Mestre Wilson Jiu-Jitsu (Wilson Pereira Mattos).
SEMINAR INFORMATION
Date: Thursday May 21st 2105
Time: 6:30-8PM
Location: Groundgame 6020 Meadowridge Center Drive
Elkridge, MD. 21075
FREE Jiu Jitsu
Instructional Videos & Other Cool Stuff
Groundgame is dedicated towards delivering high quality Brazilian Jiu- Jitsu instructional content from around the world to BJJ athletes and practitioners of all skill levels.

We value your privacy and would never spam you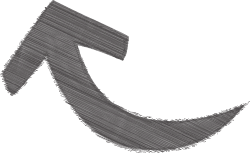 Enter your email to the left for instant access to Free BJJ Videos…
Check out our latest DVDs and downloadable content.
Groundgame is a new BJJ Academy & BJJ Instructional publishing company. Our first product launched in February 2015 and a lot more is coming. Check our our Parent Company Reviews. Thank you for your support!
-- Gary Berger, Groundgame
Follow Us On
Social Media
Follow us on these social networks.