Groundgame offers Mixed Martial Arts (MMA). Our MMA classes combine the striking techniques of Muay Thai Kickboxing, Western Boxing, Wrestling and grappling techniques of Judo and Brazilian Jiu-Jitsu. The result is a system that takes the best of striking, throwing and grappling and combines them to form one discipline. Our Mixed Martial Arts classes are for adults of all ages and is very beginner friendly.
MMA Classes
Mixed Martial Arts  classes are great for beginners as well as for the more experienced or competitively oriented students. Mixed martial arts classes are appropriate for those who want to compete as well as those who simply want to learn the techniques seen in popular competitions such as the UFC®. No experience is necessary to learn MMA. Our coaches will personally work with you in class especially for your first introductory lesson.
MMA has exploded in popularity with both amateur and professional competitions are springing up everywhere. Our Baltimore Martial Arts competition team has been competing in MMA events since the late 90's. Our team competes in MMA venues up and down the East Coast. We even have woman competitors one of which holds a belt title.
MMA Competition Team Training
Our Baltimore MMA members and competitors have a plethora of training tools at their disposal that includes but is not limited to receiving specialized instruction from world class Brazilian Jiu-Jitsu instructors, professional MMA coaches, strength and conditioning experts, wrestling coaches and much more! These additional resources give our MMA members a great advantage over others who do not have or utilize them.
When combined, a fighter with skills in a variety of disciplines has a tremendous advantage over an athlete who does not. Our Baltimore MMA strength and conditioning programs include the latest trends and developments which confer the best advantages to our fighters. Our Russian Kettlebell instructor is a level II RKC which is extremely hard to find anywhere. Our wrestling coaches are extremely accomplished state title holders and/or active school coaches. Our Judo instructors include National Champions. Our boxing coach is an experienced and professional boxing competitor. Our BJJ coaching staff includes 2 purple belts, and two very seasoned brown belts under Pedro Sauer and Renato Tavares. Our Muay Thai instructors actively compete in both Muay Thai and MMA. Our MMA staff of instructors collectively are a force to be reckoned with.
MMA RECREATIONAL TRAINING
Baltimore Martial Arts also has a beginner's non-competitive Mixed Martial Arts program. If your not interested in competing – No Problem! Our beginner's MMA Baltimore program will tech you the basics from the ground up. We will teach you the fundamentals of striking, throws and takedowns and ground work. Choose to either train in our beginner Baltimore MMA classes or combine other disciplines together. Give us a call and we will help you decide which program or programs is best for you.
Baltimore Martial Arts Academy
6565 Baltimore National Pike
Catonsville, Maryland 21228
Phone: 410-465-7799
baltimoremartialarts@yahoo.com
FREE Jiu Jitsu
Instructional Videos & Other Cool Stuff
Groundgame is dedicated towards delivering high quality Brazilian Jiu- Jitsu instructional content from around the world to BJJ athletes and practitioners of all skill levels.

We value your privacy and would never spam you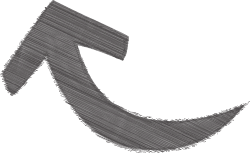 Enter your email to the left for instant access to Free BJJ Videos…
Check out our latest DVDs and downloadable content.
Groundgame is a new BJJ Academy & BJJ Instructional publishing company. Our first product launched in February 2015 and a lot more is coming. Check our our Parent Company Reviews. Thank you for your support!
-- Gary Berger, Groundgame
Follow Us On
Social Media
Follow us on these social networks.