Groundgame's mission is to offer top level and professional group instruction in Brazilian Jiu Jitsu, Kettlebells & Kickboxing Fitness to all people regardless of skill, ability and age. Our classes are taught by experienced professionals and world class athletes.
Groundgame was founded by Professor Gary Berger, the owner Baltimore Martial Arts Academy in Catonsville Maryland (founded in 1995). Mr. Berger is a BJJ Black Belt under Denilson Pimenta, 3rd degree black belt and 4X World Masters BJJ Champion.
6565 Baltimore National Pike
Catonsville, MD 21228
FREE Jiu Jitsu
Instructional Videos & Other Cool Stuff
Groundgame is dedicated towards delivering high quality Brazilian Jiu- Jitsu instructional content from around the world to BJJ athletes and practitioners of all skill levels.

We value your privacy and would never spam you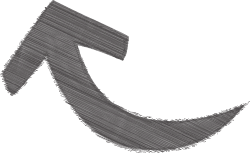 Enter your email to the left for instant access to Free BJJ Videos…
Check out our latest DVDs and downloadable content.
Groundgame is a new BJJ Academy & BJJ Instructional publishing company. Our first product launched in February 2015 and a lot more is coming. Check out our Parent Company Reviews. Thank you for your support!
-- Gary Berger, Groundgame
Follow Us On
Social Media
Follow me on these social networks.