Ataide Rafael - BJJ World Champion
Ataide is a Brazilian Jiu Jitsu Second Degree Blackbelt & World Champion and is also a regular guest instructor at Baltimore Martial Arts. Arguably the Brazilians are the best at Brazilian Jiu Jitsu and when you train with Ataide you will understand why. Many details and secret techniques only come from training in Brazil where everyone there is tough.
Blackbelts and coral belts (masters) are rare in the United States but in Rio De Janeiro it's not uncommon to see a dozen blackbelts and several coral belts on the mat at the same time.  Ataide brings his experience to BMAA and helps beginners learn BJJ as well as seasoned competitors with their game. Ataide incorporates a gentle teaching methodology when rolling (wrestling) with students so that they can learn and not get beaten up. This approach is not typical in most schools because most instructors don't have the skill level to accomplish this.
FREE Jiu Jitsu
Instructional Videos & Other Cool Stuff
Groundgame is dedicated towards delivering high quality Brazilian Jiu- Jitsu instructional content from around the world to BJJ athletes and practitioners of all skill levels.

We value your privacy and would never spam you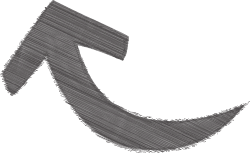 Enter your email to the left for instant access to Free BJJ Videos…
Check out our latest DVDs and downloadable content.
Groundgame is a new BJJ Academy & BJJ Instructional publishing company. Our first product launched in February 2015 and a lot more is coming. Check our our Parent Company Reviews. Thank you for your support!
-- Gary Berger, Groundgame
Follow Us On
Social Media
Follow us on these social networks.