Groundgame is a state of the art martial arts and fitness facility in Catonsville, Maryland that specializes in offering group class instruction in Brazilian Jiu Jitsu, Kettlebells, Kickboxing Fitness & Mixed Martial Arts.
Groundgame offers Brazilian Jiu Jitsu instruction for adults and children (ages 4+). You will learn authentic Brazilian Jiu Jitsu from Brazilians! Our BJJ program is led by a team of accomplished GFT BJJ instructors including Gary Berger, Ataide Rafael, Charles Gamble & Master Denilson Pimenta, 3X Pan American BJJ Champion and 4X World Masters BJJ Champion and prodigy of the prestigious GFT academy (Ground Fight Team) from Brazil. Groundgame is an affiliate of the prestigious GFT association from Brazil.
Groundgame offers group Kettlebell instruction in Catonsville for men and women. Kettlebells are often referred to as the one handed gym because they are all you need to get fit, strong and healthy. Our instructors are certified and experienced professionals that are there to help you learn how to use kettlebells properly and safely.
Lose weight and burn fat fast with our Kickboxing fitness classes in Catonsville.  "Two months and your body will be transformed!" In our kickboxing classes, you will burn fat, build muscle, and have FUN! The hardest part is just showing up for the first class, after that you'll be hooked! Come try a free Kickboxing Fitness class or sign-up for our Kickboxing Introductory Special $19.
Groundgame also offers Mixed Martial Arts (MMA) & Muay Thai Kickboxing. Our MMA classes combine the striking techniques of Muay Thai, Boxing, and Kickboxing with the throws and grappling techniques of Judo and Brazilian Jiu-Jitsu. The result is a system that takes the best of striking, throwing and grappling and combines them to form one discipline. Our Mixed Martial Arts classes are for adults of all ages and is very beginner friendly.
Jitseasy is a

FREE

membership site for viewing & querying Brazilian Jiu-Jitsu techniques and drills based on user specific criteria. Learn from athletes, professors and masters from around the world.
6565 Baltimore National Pike
Catonsville, MD 21228
FREE Jiu Jitsu
Instructional Videos & Other Cool Stuff
Groundgame is dedicated towards delivering high quality Brazilian Jiu- Jitsu instructional content from around the world to BJJ athletes and practitioners of all skill levels.

We value your privacy and would never spam you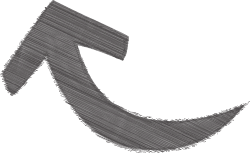 Enter your email to the left for instant access to Free BJJ Videos…
Check out our latest DVDs and instructional content.
Groundgame is a new BJJ Academy & BJJ Instructional publishing company. Our first product launched in February 2015 and a lot more is coming. Check our our Parent Company Reviews. Thank you for your support!
-- Gary Berger, Groundgame
Follow Us On
Social Media
Follow us on these social networks.