Adult's Brazilian Jiu Jitsu
Baltimore Brazilian Jiu-Jitsu is a martial art that specializes in takedowns and submissions that typically include joint locks and chokes. BJJ Baltimore has grown in popularity in the United and is often showcased in Mixed Martial Arts. BJJ is growing faster in the United States and abroad than any other martial art.
Brazilian Jiu Jitsu can be learned as sport and a means of self defense.  A Brazilian Jiu-Jitsu practitioner is taught to avoid a fight at all cost but if left with no choice our strategy is to close the distance on our threat while avoiding strikes and taking that threat to the ground. On the ground we have option to restrain our adversary or creat great bodily harm in the form of joint locks or chokes.
We teach gi and no gi Brazilian Jiu-jitsu. Each variation has is benefits. Classes with the gi are more popular and ee recommend attending gi classes before training with no gi unless you are an MMA competitor in which case no-gi might be better. Many mixed-martial-arts practitioners focus on no-gi training for MMA competitions since its more applicable to their sport.
Many of our Brazilian Jiu Jitsustudents — both adults and children — compete in gi and no-gi BJJ. If you are interested in competition we have special classes and training for that purpose. If you are not inclined to compete or even wrestle we have classes for that too.
Groundgame has a complete schedule and Brazilian Jiu Jitsu curriculum for everyone's needs.
Adult & Children Classes
Sport Training
Self Defense Training
Women's Only Classes
Private Lessons Available
Jitseasy is a FREE membership site for viewing & querying Brazilian Jiu-Jitsu techniques and drills based on user specific criteria. Learn from athletes, professors and masters from around the world.



6565 Baltimore National Pike
Catonsville, MD. 21228
GFTeam - Our Mission
Is to teach quality and authentic Jiu Jitsu that acts as a global language to all that we encounter. We strive to keep the integrity of the complete art of Jiu Jitsu and build life champions as well as athletes on the mats. Jiu jitsu is to aid in the enhancement of overall life. If you are a lawyer, doctor, student military member, chef, domestic engineer, police officer, pilot, gardener, plumber, electrician, social worker, nurse, firefighter, life coach, secretary, CEO, or banker. GFTeam's Jiu Jitsu can help enhance your confidence and overall performance at work and in your personal life. Our Jiu Jitsu is the tool that fuels great success and better sense of community.
GFTeam
Groundgame is an affiliate of GFT (Grappling Fight Team), formerly known as Gama Filho Jiu Jitsu academy. GFT is a prestigious internationally recognized BJJ organization that has produced numerous world and international jiu jitsu champions.
GFT was founded Julio Cesar Pereira. Master Julio Cesar Pereira is a highly regarded BJJ instructor and a 6 degree black belt. Julio Cesar has been directly involved with the development of Brazilian Jiu Jitsu champions such as Rodolfo Vieira, Vitor Henrique, Ricardo Evangelista, Igor Silva, Denilson Pimenta and many others.
FREE Jiu Jitsu
Instructional Videos & Other Cool Stuff
Groundgame is dedicated towards delivering high quality Brazilian Jiu- Jitsu instructional content from around the world to BJJ athletes and practitioners of all skill levels.

We value your privacy and would never spam you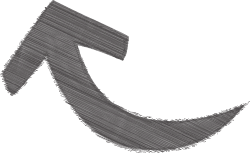 Enter your email to the left for instant access to Free BJJ Videos…
Check out our latest DVDs and downloadable content.
Groundgame is a new BJJ Academy & BJJ Instructional publishing company. Our first product launched in February 2015 and a lot more is coming. Check our our Parent Company Reviews. Thank you for your support!
-- Gary Berger, Groundgame
Follow Us On
Social Media
Follow us on these social networks.