Danyelle Berger - Co-owner & Instructor
Danyelle is the Russian Kettlebell instructor as well as the Strength and Conditioning Specialist for GROUNDGAME. She is a blue belt in Brazilian Jiu Jitsu and a black belt in Modern Kung Fu. Danyelle began her martial arts training in January 2004 in Modern Kung-Fu, a hybrid martial art consisting of traditional Chinese Kung-Fu, Judo, and Brazilian Jiu-Jitsu. She earned her black belt in November of 2007 and her Blue belt in Brazilian Jiu Jitsu in the Spring of 2014. In June of 2009, Danyelle successfully completed Pavel Tsatsouline's Russian Kettlebell Challenge to become a certified kettlebell instructor (RKC). Danyelle is also a Certified Strength & Conditioning Specialist (CSCS) registered with the National Strength and Conditioning Association as of December 2010. Danyelle earned her RKC Level II certification in July 2011 making her one of only two women in Maryland with such a distinction.
Besides being a martial artist and a kettlebell instructor, Danyelle is an accomplished musician with worldwide performance experience. Danyelle attended the prestigious Eastman School of Music where she earned a Bachelors Degree in Performance as well as the highly regarded Performer's Certificate. Danyelle also holds an MBA in finance from Johns Hopkins University and a Master Degree from Southern Methodist University in Dallas, TX. Danyelle has previously worked as a financial analyst for Smith Barney, and Merrill Lynch.
Danyelle lives in Columbia, MD with her husband Gary and two young sons, Bryce and Tristan.
Danyelle Berger's Black Belt Test November 2007'. Instructor and husband, Gary Berger. Baltimore Martial Arts Academy
Danyelle Berger Kickboxing and Sparring at 9 Months Pregnant with First Son, Bryce Berger. October 2006.
CSCS stands for Certified Strength and Conditioning Specialist. Certified Strength and Conditioning Specialists apply scientific knowledge to train athletes to improve athletic performance. The CSCS certification was established in 1985 and is issued by the National Strength and Conditioning Association (NSCA).
The CSCS is the only strength training and conditioning certification to be nationally accredited by the National Commission for Certifying Agencies (NCCA) and has been nationally accredited since 1993.
The exams are considered by many in the fitness industry as the most difficult in the industry to pass. The major bodies of knowledge that CSCS applicants are tested on include:
Concepts and Applications of the Exercise Sciences
Athletic Performance Testing and Evaluation
Exercise Techniques
Program Design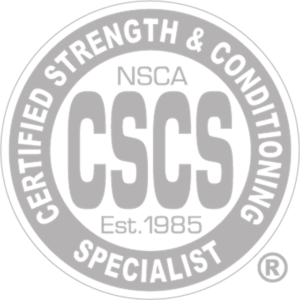 CSCS Certified Instructors have access to cutting edge concepts in the fitness industry. Some of their resources include:
The Strength and Conditioning Journal. A bimonthly journal that publishes peer-reviewed articles on the practical application of strength and conditioning.
Journal of Strength and Conditioning Research. A monthly journal addressing research ranging from the effects of training programs on physical performance and function to the underlying biological basis for exercise performance.
NSCA Performance Training Journal. A monthly journal focusing on sport performance.
Applicants are required to hold a Bachelors Degree by an accredited institution and are required to hold current CPR (cardiopulmonary resuscitation) and AED (automated external defibrillator) certifications.
In order to maintain their certified status every year, Certified Strength and Conditioning Specialists are required to earn CEUs (continuing education units) by attending conferences and/or completing other development activities.
As members of the NSCA, Certified Strength and Conditioning Specialists have access to:
So when you choose to solicit fitness and strength training advice from a Certified Strength and Conditioning Specialist, you are tapping into one of the most reputable associations in the fitness industry.
Russian Kettlebell Challenge
FREE Jiu Jitsu
Instructional Videos & Other Cool Stuff
Groundgame is dedicated towards delivering high quality Brazilian Jiu- Jitsu instructional content from around the world to BJJ athletes and practitioners of all skill levels.

We value your privacy and would never spam you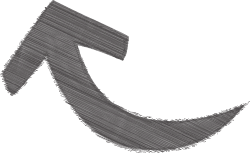 Enter your email to the left for instant access to Free BJJ Videos…
Check out our latest DVDs and downloadable content.
Groundgame is a new BJJ Academy & BJJ Instructional publishing company. Our first product launched in February 2015 and a lot more is coming. Check our our Parent Company Reviews. Thank you for your support!
-- Gary Berger, Groundgame
Follow Us On
Social Media
Follow us on these social networks.