Women's Bootcamp Classes in Catonsville
Sessions starting soon. Call for details.
Get in Shape, Lose the Extra Pounds, and Have a Ton of Fun Doing It!
Our professional fitness instructors will help motivate you to lose weight and get into the best shape of your life. Our Women's only Boot Camp classes incorporate a varied approach to fitness which includes but is not limited to core conditioning, dynamic stretching, high intensity interval training, agility drills, abdominal toning, cardiovascular exercises, circuit training, body weight resistance training, strength building, some weight training with kettlebells and more. We always warm up and cool down.
You Do not Have to be In Shape!
Our Women's Only Boot Camp classes in Catonsville are designed to accommodate the complete beginner as well as more seasoned athletes. Our Boot Camp instructors will modify each exercise to conform to the unique needs of the individual. You will start training at your level and you will move up as you get faster and stronger. We've designed the program to be suitable for everyone.
Get the Benefits of a Personal Trainer at a Fraction of the Cost
You will have access to a professional fitness instructor but since our classes are in a group format your cost is spread among the group conferring a great savings in cost to you.  Personal trainers often charge between $40-$100 per hour.
FREE Jiu Jitsu
Instructional Videos & Other Cool Stuff
Groundgame is dedicated towards delivering high quality Brazilian Jiu- Jitsu instructional content from around the world to BJJ athletes and practitioners of all skill levels.

We value your privacy and would never spam you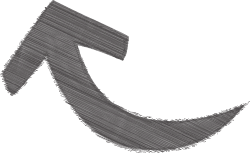 Enter your email to the left for instant access to Free BJJ Videos…
Check out our latest DVDs and downloadable content.
Groundgame is a new BJJ Academy & BJJ Instructional publishing company. Our first product launched in February 2015 and a lot more is coming. Check our our Parent Company Reviews. Thank you for your support!
-- Gary Berger, Groundgame
Follow Us On
Social Media
Follow us on these social networks.