"Learn What the Gracies DON'T want you to Know!"
Learn Secret Techniques from the Trenches of Brazil that have SHUT DOWN Gracie Jiu Jitsu in its tracks!
Free Jiu Jitsu Videos Just Released Reveal Crazy GFTeam Sweeps, Passes, Submissions & More!
Get insider access to Denison Pimenta's newest and best submission moves that will give you the edge on the mats.
Discover Pimenta's guard passing techniques with these never before released details.
Discover Pimeta's Secret "Attack Defense Strategy" that helps make him unstoppable.
Learn the secrets of "Favela Jiu Jitsu" - a non-Gracie Lineage and how it has produced world class fighters like Denilson Pimenta, Rodolfo Viera, Italo Lins, Igor Silvia, Theodoro Canal and others!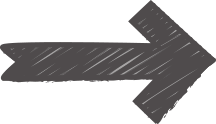 4X World Champion and GFTeam Competitor
Enter Your Name And Email To Get Pimenta's FREE "Favela
Jiu Jitsu" Video Series Sent Directly To Your Email:

We value your privacy and would never spam you