Michele - Kettlebell Instructor
Michele joined Baltimore Martial Arts Academy in April 2013 to take kickboxing classes. One random Wednesday, Michele tried the kettlebell class and was instantly hooked. Michele began taking kettlebell classes 3 days a week eventually filling in for instructors and then taking over 1 advanced and 2 beginner classes. Michele hopes to earn her RKC Level I Certification in 2015.
By day Michele is an executive assistant with degrees in Business Administration and Elementary Education. On nights that Michele is not at Groundgame she likes to run and complete sprint triathlons. Michele lives in Ellicott City with her fur-baby Gabby.
FREE Jiu Jitsu
Instructional Videos & Other Cool Stuff
Groundgame is dedicated towards delivering high quality Brazilian Jiu- Jitsu instructional content from around the world to BJJ athletes and practitioners of all skill levels.

We value your privacy and would never spam you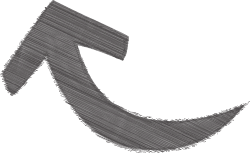 Enter your email to the left for instant access to Free BJJ Videos…