My name is Matheus Evangelista Gonzaga, I am 20 years old, I am from Teresópolis in Rio de Janeiro State, and I am a Brazilian Jiu Jitsu Athlete. That's my life, what I chose to do, and what I love to do. READ MORE...

Everything began with my dad and he was a blue belt. He used to work hard with his dad since he was a kid, and his dad didn't support him to keep training Brazilian Jiu Jitsu, so he stopped.
That is the opposite what my father, (Marco Gonzaga) did for my brother and I . He and my family always support me and my brothers to do what we love.
I started Brazilian Jiu Jitsu in 2005 with my brother big brother Marcos Paulo Gonzaga, as a way to defend myself, because I always suffered bullying at school. So, I started to train with my first master Geremias Maia. Still today I remember positions he taught me, I'm so grateful to him and all masters that I had until today: Geremias Maia, Alberto Resende (Tio Beto), Marcio Rodrigues and Aldiney Chardson de Lima and Julio Cesar Pereira (my current master). After my first BJJ school, I trained at Nova Barra, Marcio Rodrigues and Pitbull.
I was always looking for an academy which could give all the support that I needed to keep evolving as a BJJ fighter, because I chose that for my life and I want to be the best. And I found it at GFTeam (Grappling Fight Team), in Rio de Janeiro City, which has Julio Cesar Pereira as the leader and one of the founders, who has 6 stripes on his black belt in Jiu Jitsu and he is black belt in Judo as well. It took 3 hours every day to get there to train and 2 hours and half more to come back home. I leave my home early morning and come back at night.
Brazilian Jiu Jitsu changed my life, I know how to defend myself, I have self control, I am humbler, I made a lot of friends and good friends I have more and more every day, I have a healthy body and mind, I am stronger and the most important of all: I am a better son, brother and friend.
I am so grateful to my Master Julio Cesar Pereira and Professor Denilson Pimenta for all opportunities they are giving to me. Actually, I love my team!
Since I know myself, my dad used to tell me histories about Jiu Jitsu, and about those BJJ stars when he used to compete. And that amazed me, and me and my brother chose to become World Champions and Jiu Jitsu professors as a job since we started to train. Still kids we already made a career goal and every day we are getting there.
Titles
IBJJF 2015 World Champion Purple Belt
6x Rio de Janeiro State Champion
3x Brazilian Nationals Champion
Brazilian Nationals No Gi Champion
Brazilian Nationals by Teams Champion
Third Place at Worlds and Second Place at Europeans 2014
Rio de Janeiro, São Paulo & New York(Spring) International Open Champion
New York Spring International Open No Gi Champion
NAGA Champion in Texas
I want to thank Jesus Christ so much, my Lord and Savior, for everything he did, he does an he will do for me all those who I care about.
FREE Jiu Jitsu
Instructional Videos & Other Cool Stuff
Groundgame is dedicated towards delivering high quality Brazilian Jiu- Jitsu instructional content from around the world to BJJ athletes and practitioners of all skill levels.

We value your privacy and would never spam you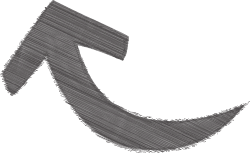 Enter your email to the left for instant access to Free BJJ Videos…